Ekk Realty team members have found time after time, when asked if home staging really helps sell a house faster that the answer is a resounding yes! More times than not, a person sees their home and the way that it is decorated as a selling point. It looks quaint, homey and has a charm about it.
If you look back at the way that you saw your house when you first looked at it, what was it that drew you to that home? It usually wasn't because of the way the previous owners decorated it, it was often times the potential you saw to make it your own. It's important to offer that same experience to potential buyers.
A common pit fall for many sellers is they don't necessarily see the value of staging their home. The question is, what are some great ways that you can stage a home that can help it sell faster?
Here are 10 of Ekk Realty Groups biggest home staging tips we give to our clients.
All Rooms Are Not Equal. The most important rooms for many families as they are looking through a home, are the kitchen, the master bedroom, and the living room. It's important to make sure that these rooms stand out. These are often times the rooms that can make or break the sale of your home, so it's important to make these rooms shine.
DePersonalize Your Home. While we all love the beautiful wedding pictures, the baby pictures, or even those pictures from that guy/girls weekend that you had a few years back, it's important to understand that you are trying to make this house appeal to someone who is not you. It's so crucial that families walking into your home can visualize this as their potential home, that they can see putting their pictures on the walls and having ideas for where their things may go, and that can often be something they overlook when a home is filled with personal pictures and mementos.
Clutter Be Gone. A Cluttered room or area is something that can make or break a sale. If there is a room that just has things everywhere and a good deal of used up space, its hard for someone to see the value of that particular room, closet or even kids play area. Don't necessarily set up each room as it's used in your family, set up the rooms as they would be most appealing another person or family. Maybe that next potential buyer doesn't have children, that next couple may not like to craft, so those rooms set up that way with cluttered areas and not optimizing your storage space, does not allow the rooms true potential to shine.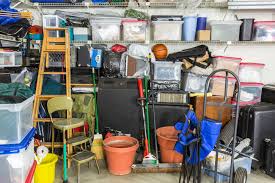 Let There Be Light. Lots of light. Natural light is a huge selling point. No one wants a large electricity bill, and when you walk into a home and you can see the amount of natural light that there is, that often times can add a whole new value to the house. Natural light also make certain things about your home stand out better than a fluorescent lightbulb, or any form of man made lighting can. Natural light gives any home a fresh and clean feeling.
Rearrange Furniture. We know, it doesn't sound fun, however, sometimes just a little switch of furniture makes a room look completely different. Moving around that couch and putting two chairs in a different area the living room, can make the living room look twice the size of what it was before hand. Remove the bookshelf in your unused space outside a bedroom and just placing a chair and lamp gives it a whole new feel to being a little reading area. Putting those extra dining room chairs at the dining room table, and putting the table extensions into the dining table

that you never use except for holidays, can make the dining room feel bigger, and more of a place that your family can sit down and eat.
Office Space (Not The Movie). Let's be honest, Covid has made us all rethink what we need in our home. If you don't need an office space, you don't know if the next person coming in to look at your home does. Sometimes having a little space in the house and setting it up to function as an at home office can be just the thing that you need to appeal to those families who are still working from home.
We Love Pets But Remove Their Things. Pets are a wonderful part of every family, but they are not necessarily a wonderful part of trying to sell a home. It's important to take time to make sure you remove all signs of your furriest family members. Feeding bowls, water bowls, toys, kennels, pet beds, anything that might indicate that you have a pet can send people into looking around for carpet stains, or scratches on the floors. Even if you don't have those issues, people may find something they think is because of pets in the house and wonder if there are smells or stains they don't know about.

Curb Appeal. Sometimes, planting some fresh flowers and having a little bit of color around the house can make all the difference. You would be surprised what some quick lawn maintenance, beautiful new plants, and sprucing up that front porch can do for any home. This can often times be an easy fix to a home then maybe feels like it's lacking something, and can make your home stand out among the others in the neighborhood.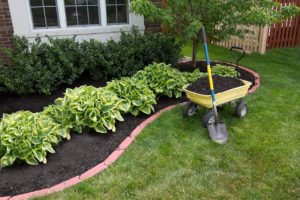 Style Your Dining Room Table. Table decorations on the dining room table, whether a bowl of fruit, a beautiful flower arrangement, or even just setting up the table with those dishes you never really use except for holidays can bring a little more life to a room that is sometimes overlooked. Having that sense of people gathering around a table together, eating, drinking, sharing and creating memories helps personalize and create a special kind of value for this room.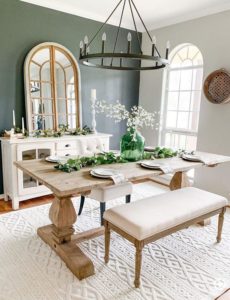 Own The Awkward Areas. Sure, we don't necessarily know why we have that little area that seems like it shouldn't be there in this house, so how do we go about making it appealing for a potential buyer? Well, the best way is to showcase it. Take that little cut out in the wall and make it into a family command center, put up a little dry erase calendar, maybe lay out your month, or have a dinner schedule and grocery shopping list. Place some shelves there and make a little book area. One more place to put all those things that new family has coming in and maybe one less half they have to buy. Take that closet under the stairs and turn it into a small office or reading area. You never know the potential of that little awkward part of the house until you make it a little more special.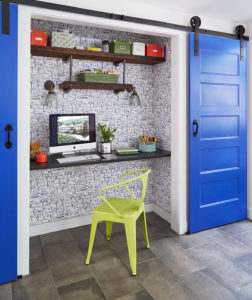 If you are looking to move, and are wondering the best way to go about setting up your home to be show ready, Ekk Realty Group would love to work with you and help you create a space that would appeal to all potential buyers! Find out how we can help you today!